ENES TOURS-Dalaman Kalkan transfers | Dalaman car hire | Kalkan Rent a Car | Kalkan Transfers | Dalaman airport transfers | Rent a car service Kalkan,Dalaman |Kalkan car hire
Dalaman Kalkan 7/24 airport transfer and car hire service
5
100
Enes Tours since 1985
 Welcome to ENES TOURS, where QUALITY service & RELIABİLITY come first! If some say perfection is impossible,we will continuously try to achieve it,each time we offer our services!
Quick Booking
  How to make bookings:
-Use "Online Booking Form" or
-Send email to enestourism@gmail.com or
-Call +90 530 566 50 48


Transfer & Car Hire Service
 Enes Tour's Transfer & Car Hıre Service covers Kalkan,Kas,Dalaman Airport,Antalya Airport,Gocek,Fethiye as well as Istanbul airports 
NEWS

About KALKAN
The charming Mediterranean holiday resort and fishing town of Kalkan is situated on Turkey's Turquoise Coast, and is sought after by a crowd more in search of atmo... More

Private Transfers
If you are looking for a safe, reliable Airport Transfer company try us, we won't let you down.!
ENES TOUR provides Pr... More

%20 Discount for 2014 bookings
 20
% Discount for 2014 Bookings
        Dear Valued Customers
More

Kalkan Kaputas Beach
KAPUTAŞ BEACH is between Kalkan and Kaş and 7 km... More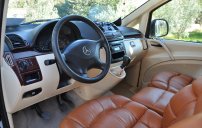 Kalkan Transfers -FAQs
How Long it takes to get to Kalkan from Dalaman airport and Antalya airport?

   The nearest airpor...
More